Looking at the environmental damage and consumer awareness, bio-pesticides are favoured in Germany over conventional pesticides. According to market intelligence firm CCM, Europe has become the second largest market for bio-pesticides, opening good investment opportunities.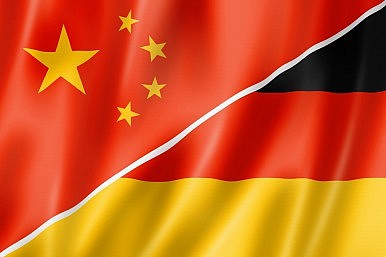 CCM previously reported that Germany may ban glyphosate. Data show that in the past 27 years insects have declined by more than 75% in the country due to overuse of herbicides and insecticides. Besides glyphosate, Germany also plans to set restrictions on other chemical pesticides.
The European Union had voted to relicense the controversial herbicide glyphosate, marketed as Roundup by agrochemical giant Monsanto, for another five years. Germany was actually a key nation to swing the vote in November 2017 extending its use across the European Union.
The ban of glyphosate usage, among GMO crops, in Germany, was one of the terms agreed by the leading German parties recently. After the controversial renewal of the famous weed killer's EU approval, its usage will be limited in Germany. However, the time frame for the phase-down is not specified yet. Hence, there is no official set date for an end to using the controversial herbicide glyphosate in Germany.




Currently, Germany decides to set more restrictions on farmers' using chemical pesticides so as to protect biodiversity. Governmental officials said that farmland proportion should be increased, as well as restrictions on the use of fertilisers should be increased. What's more, subsidies should be provided for using chemicals that are safe for insects. The minister of the German Agriculture Ministry formulated the plan to end the use of glyphosate, which made it harder to obtain a license to use agricultural chemicals.




CCM believes that Germany's attitude towards chemical pesticides is similar to the EU's general trend. They restrict the use of chemical pesticides not only because of its toxicity to human beings but also to insects and agricultural biodiversity. Bio-pesticides are more favoured by EU countries. It is known that Germany also supports the EU's plan to ban neonicotinoid insecticides as they were proved to hurt bees.




All the signs indicate that traditional chemical pesticides are increasingly unpopular in Europe, whilst bio-pesticides have become ideal substitutes. Europe is the second largest market for pesticides. In 2016, Europe took up about 25% of bio-pesticide market shares in the world, with market value reaching USD1 billion. It is predicted that the CAGR will be 16% in 2017–2022. Among which Spain ranks 1st, followed by Italy and France.




Although chemical synthetic products dominate the global pesticide market, bio-pesticides will take more than 7% of market shares in 2022, vs. 5% in 2016.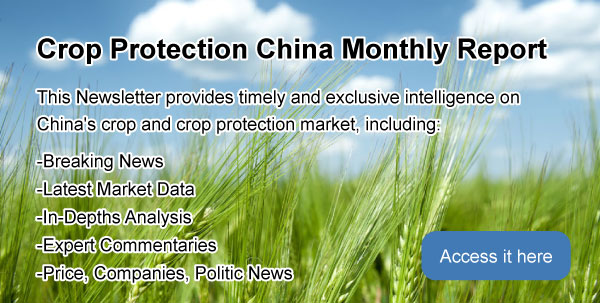 What are biopesticides

Biopesticides are the short form of biological pesticides" Their global usage and registration are diverse. They are mainly used as insecticides, fungicides, herbicides, nematicides or growth regulators for plants and animals. In addition, they can be used as biostimulants and biological fertilizers.




Biopesticides can be classified according to their origin. Microbials are based on products of microorganisms such as bacteria, fungi, viruses or viroids. Macrobials come from macroorganisms. Biochemicals consist of pheromones and similar chemicals, such as hormones, minerals or enzymes.




Although biopesticides are used globally, the regulations and registration authorities differ at a regional or national level. In Europe, biopesticides are treated at registration as agrochemicals or as biocides.




The problem of bio farmers

Most active ingredients of plant protection products are volatile and diffuse through natural thermodynamic variations from the soil and the stomata of crops. Studies from Germany and France show that 70% - 90% of the agricultural poisons land in the air and thus also affect neighbouring biotopes and organic crops. Although the good professional practice as a guideline for integrated cultivation prescribes the avoidance of pesticide drift, this contamination of biotopes and bio -culture areas is not perceived.

Due to the drift of pesticides, a pesticide-free cultivation directly adjacent to conventionally managed agricultural land is not possible. Only at a distance of 300 - 800 m, one can assume a relatively low contamination with pesticide drift. The federal states disregard this necessary distance regulation and see no need to protect organic land from pesticides of the neighbours.




About the article

The information for this article comes from CCM, China's leading market intelligence provider for the fields of agriculture, chemicals, food and feed.




Get regular and exclusive insights into the crop protection market by subscribing to CCM's monthly published Crop Protection China Monthly Report.