The list of China's top 500 enterprises has been revealed in early December, stating the most successful companies in terms of market value for the year 2017. This year, 33 pharmaceutical enterprises have made it on the list, with two vitamin manufacturers among them. The two enterprises are CSPC Pharmaceutical and Zhejiang NHU. The first enterprise has a market value of USD12.39, while the latter achieved USD6.09 in 2017.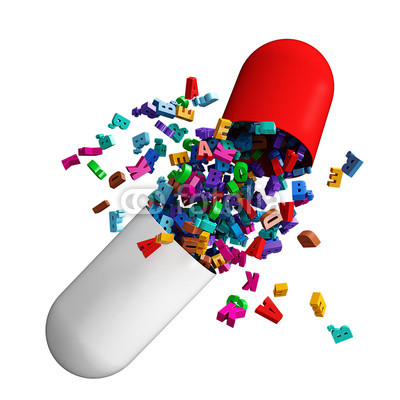 CCM provides an analysis of the two most successful vitamin enterprises in 2017 in this article. For more information on China's vitamin manufacturers, please have a look at the monthly China Vitamins Market Newsletter and get a free trial of CCM's online database, containing several years of market research on China's vitamins market and a Chinese company database with information on product and production scope, financial data, suppliers and buyers, import and export, and much more.




CSPC Pharmaceutical

CSPC Pharmaceutical Group Limited is the worldwide largest vitamin C producer. The headquarter is located in China's Hebei Province, close to the capital Beijing. Besides vitamin C, the company is also producing caffeine, ampicillin, penicillin, and amoxicillin in significant amounts.




The enterprise is known as one of China's 500 Most Valuable Chinese Brands and Top 500 Chinese Enterprises for many years already.




The enterprise, which states a vitamin C API production of 30,000t/a to 40,000t/a, has benefited from the large vitamin C price rise in 2017 significantly. One of the main reasons for the price rise was decreased output of China's vitamins in 2017, resulting from the stringent environmental policies and limitations for production processes.




CSPC had to suffer production cuts in 2017 as well, which pushed up the price for vitamin C. CCM is of the opinion, that the fate of this major producer is going to continue in the near future, further decreasing supply and pushing up prices.




Most of the provinces in China have issued their environmental protection tax amounts successively, with regions like Hebei recording some of the highest taxes. The new Environmental Protection Tax Law will come into effect in 2018. CPSC Pharmaceutical, located in Hebei Province, has adjusted their strategies from active pharmaceutical ingredients to new medicines.




Vitamin producers are very likely to be the key targets of environmental supervision in China.




In May this year, CSPC had announced that one of its subsidiaries would acquire all equities of CSPC Defeng for almost USD10 million. On the other hand, the company had announced in April 2017 that it may spin off CSPC Innovation Pharmaceutical and other subsidiaries listed in the A-share market.




Zhejiang NHU

Zhejiang NHU is China's leading vitamin A producer. The company also produces a significant share of vitamin E for the world market.




As one of the leading producers of vitamin A, the company is enjoying high market prices at the moment. In October, the price even reached a historical peak. The high price is resulting from tight supply, which is strengthened by the peak season for feeds. CCM predicts that the vitamin A price will continue rising in the near future.




Zhejiang NHU is also a leading producer of biotin. This raw material for feed additives and pharmaceuticals has witnessed price rising in 2017 as well.




In the first half of 2017, the company revealed a financial report which shows a revenue of more than USD388 million, which represents a growth of 13.26% and a net profit of USD87, up by 13.62%. The improvement was explained by officials of the company with higher prices and increased sales of some of the leading products.




Recently the company announced that it plans to merge with its wholly-owned subsidiary Zhejiang Xinweipu. After the merger, the enterprise will take over all of business, assets, debts, and rights of the company. As vitamin prices are increasing, Zhejiang NHU, as an industry giant, will achieve a turnaround in the loss-making businesses of Zhejiang Xinweipu.




In May 2017, Zhejiang NHU disclosed that it had 25,000t/a vitamin E powder and 6,000t/a vitamin A powder. The company furthermore started a methionine project with a capacity of 50,000t/a, of which about 70% is already operated at full capacity at the end of 2017.




About CCM

CCM is the China's leading market intelligence provider for the fields of agriculture, chemicals, and food & feed.




For more information, please have a look at CCM's analysis of China's vitamins market and contact our team at econtact@cnchemicals.com.