According to market intelligence firm CCM, the fungicide enostroburin is going to get off patent in the beginning of 2018, which will attract many enterprises to start production and gain some market share, increasing competition and push down prices.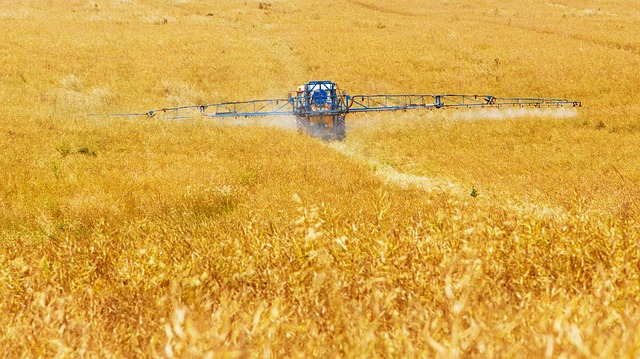 Since Chinese pesticide manufacturers still invest much less money into the research and development of new agrochemicals than international counterparts, the expiry of pesticide patents always gets a lot of attention in China, as the enterprises can produce new products with little investment and gain new market shares.




Enostroburin is the first registered novel strobilurin fungicide in China and hence the first fungicide of its kind to come off patent. It was developed and is currently marketed by Shenyang Sciencreat.




According to Sinochem International, China is significantly increasing the development of novel pesticides. All in all, there are nearly 50 novel pesticides in China, 20 of them are fungicides, 17 are insecticides/acaricides, 7 are herbicides, 4 are plant growth regulators and 1 is an antiviral agent. The enterprise has disclosed that its R&D team had researched over 10 novel pesticides with Intermediate Derivatization Method, and also signed an agreement with Syngenta to jointly develop more new fungicides.




Notably, enostroburin was reportedly one of the fungicides with the biggest usage growth in China in the year of 2017. This and the expected demand growth in 2018 make the fungicide a considerable choice for many manufacturers to take a piece of the cake by joining the production.




Further pesticides, whose patent will expire in China in the period from 2018 to 2019 are pyrisoxazole, thiodiazole copper, mycophenolic ketone, and d-trans-Propargyl chloride permethrin, according to CCM.




Application scope of enostroburin

The applicable crops of this fungicide include vegetables, fruits and grain crops. Notably, it is especially efficient against grape and cucumber downy mildew, cucumber and wheat powdery mildew, wheat head blight, pear scab, tomato late blight and apple leaf spots.




The remarkable attribute of enostroburin is that it can not only prevent the occurrence of diseases but also cure already diseased crops. Hence, the fungicide can be used as prevention of diseases but also after a disease already occurred, differentiating it from others.




A recent research study by Shenyang Sinochem has furthermore revealed, that a mixture of enostroburin and prothioconazole is quite effective in the prevention and disease control of diseases on cereal crops such as wheat. According to CCM, in August 2017, only one enostroburin product had been registered on wheat for the prevention and treatment of head blight, while none prothioconazole registration has been approved so far.




About CCM

CCM is China's leading market intelligence provider in the fields of agriculture, chemicals, and food & feed.

If this information on China's market development is useful to your business, why not check CCM's monthly Fungicide Newsletter to know first about premium insights on China's market development, company dynamics, policy changes, and any newsworthy information.