China's leading mancozeb producer Limin Chemical has announced to likely expand its production base in order to meet the high demand and strengthen its position as the number 1 in the market.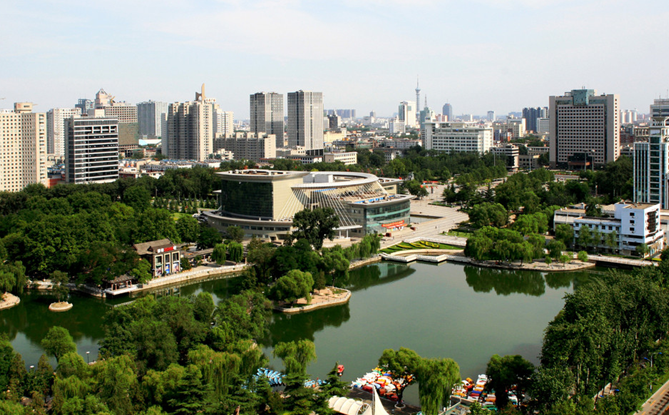 Limin Chemical has announced previously to likely expanding the production of the fungicide mancozeb, both technical and formulations, according to market intelligence firm CCM.
According to a statement by the company, the production of mancozeb is running at full capacity, thanks to the high demand for this pesticide in China as well as overseas markets. Notably, mancozeb is one of the main products Limin Chemical produces, which is also the largest producer of this fungicide in China.
The growing demand is additionally followed by a price rice of the main raw material for mancozeb production, which is pushing up the prices and sales for the product and leads to the interest of the company to further expand the production capacity. Ethylenediamine, manganese sulphate and carbon disulphide are the main raw materials for mancozeb.
The announcement of production capacity expansion is also a declaration of Limin Chemical to stay the largest producer of mancozeb in China, as the company wants to catch even more market share and keep competitors at a significant distance.
To support the leading status, the company had launched a 10,000 t/a ethylenediamine project to realize self-supply, reduce production costs and improve its competitiveness in 2016 before.
In addition to this, the plan is supported by an acquisition happened earlier this year, when Limin Chemical has finished the purchase of 79.50% shares in Shuangji Chemical, another major producer of mancozeb and similar fungicides in China.
Following the acquisition, Limin Chemical has increased its production capacity of mancozeb by about 40%.
What's more, mancozeb is expected to have a large market potential in China. At present, it is not only used in some traditional areas, but also in crop farming. Field experiments carried by Limin Chemical have shown that the usage of about 10 kg mancozeb per mu generated an increase of more than 10% in wheat yield.
According to industry insiders, the demand for mancozeb will increase even faster, considering that it has a larger application scope, the Zero Pesticide Growth goal is approaching, and the Belt and Road Initiatives may bring some development opportunities. In this context, supply is predicted to be tightened, resulting in further price rises. Some other factors may also contribute to the continuous price rise, including advanced production technologies, big environmental investment and the higher requirement for product quality.
Major rivals in the international mancozeb market include Dow AgroSciences, whose plant was constructed in China and several Indian producers, according to an unnamed employee of Limin Chemical. They all have good capacity in producing mancozeb, which makes them equal rivals against the Chinese mancozeb producers.
China is exporting mancozeb technical mainly to its neighbours Vietnam and India recently, while also exporting a significant amount to Turkey, Iran, and Peru. Limin Chemical is hereby the main exporter in China, having a market share of more than 40%.
Limin Chemical is also the first pesticide enterprise in China which has obtained the permit for pollution discharge.
About CCM
CCM is the leading market intelligence provider for China's agriculture, chemicals, food & ingredients and life science markets.
Do you want to find out more about the fungicide market in China? Try our Newsletters and Industrial Reports or join our professional online platform today and get insights into Reports, Newsletter, and Market Data at one place.