As Asian countries, especially, China, are dominating the worldwide li-ion battery supply, other regions are afraid to be left behind and stay depended. The European Union is showing strengthening efforts to keep up with the pace recently.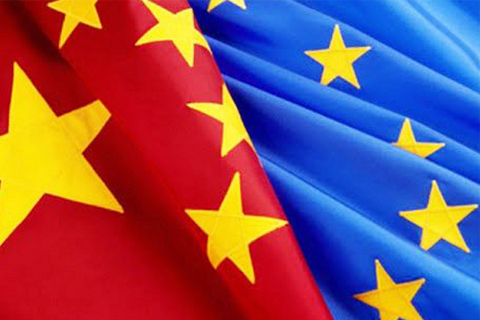 The Swedish start-up Northvolt invests around 100 million euros in a new construction of a research centre for lithium batteries. The project is being implemented in the city of Vasteras, 100 kilometres west of Stockholm. Part of the financing for the new investment will be provided by the EU.
According to company's officials, in the second half of 2018, Northvolt will begin building a factory capable of producing batteries with a total capacity of 32 billion watt-hours per year. For this, the company still needs capital of 1.5 billion euros.
Northvolt is a member of the "European Battery Association", which was founded in October 2017 by the European Commission. Its 80 members include carmakers such as Daimler, BMW and VW, suppliers such as Continental, chemical companies such as BASF and technology groups such as Siemens. The aim of the association is to promote the development of production facilities for electric car batteries in Europe.
According to experts opinion form the association, the European car industry should not be dependent on lithium batteries from abroad. However, looking at China's dominance in the worldwide lithium-ion battery manufacturing, the competition in Europe is losing ground. Therefore, the EU and European industry are planning to work together quickly to catch up with the Asian competition.
Currently, the market is dominated by companies from Japan, South Korea and China. The Middle Kingdom is currently producing a whole series of lithium battery factories. If other countries do not build such factories as well, more than half of all lithium battery production facilities worldwide will soon be in Chinese hands. Market observers expect China to dominate both electric mobility and the necessary battery production in the future.
The lithium-ion market situation in China
China is the largest lithium consumer in the world, while countries like Japan and South Korean are also expanding in consumption. The global lithium consumption in 2016 amounted to about 200,000 tonnes of lithium carbonate with a year-on-year growth of about 14%. At the end of 2016, China's lithium salt capacity amounted to about 170,000 tonnes of lithium carbonate, of which extraction of lithium from brine capacity amounted to 45,000 tonnes, and the rest capacity was the recovery of lithium from ore.
Currently, the major problems in China's Li-ion battery industry can be found in the low concentration, lack of technical accumulation, and innovation. According to market intelligence firm CCM, there are several hundreds of Li-ion battery enterprises in China, but only several dozens of them are large in scale, resulting in serious resources decentralisation and chaotic market competition. Consequently, China's Li-ion battery industry stays large but weak, unable to optimise resources allocation and shape standardised and orderly market pattern.
In general, China's energy storage battery market is developing vigorously. In 2017, the output of energy storage batteries was around 3.5 GWh, up by 13% YoY, and the corresponding output value was USD868.17 million, up by 7% YoY. Though its future potential is predictable, the energy storage battery market is still restricted by relevant policies, pricing, electricity supply, etc.; that is to say, energy storage batteries are still applied in a small range of areas. Its production capacity and growth rate both remain relatively small. Currently, the China-made energy storage battery is mainly used in communication base station, user-side peak shaving, off-grid power station, micro-grid, rail transit and UPS, and is partially exported to Europe, Australia, etc., for household and grid energy storage.
About the article
The information for this article comes from CCM, China's leading market intelligence provider for the fields of chemicals, agriculture, food and feed.
Get regular and exclusive analysis on China's AEV and lithium market by subscribing to CCM's monthly published market report. It keeps you aware of the whole development and the intelligence is a great step ahead of the competition.
Join the discussion in our groups on LinkedIn and Facebook.
Follow CCM on Twitter: @CCM_Kcomber