China's fertiliser price has seen a rebound in 2017 and is likely to continue rising in 2018, due to high raw material and production costs, environmental protection pressure, as well as the supply-side structural reform in the country.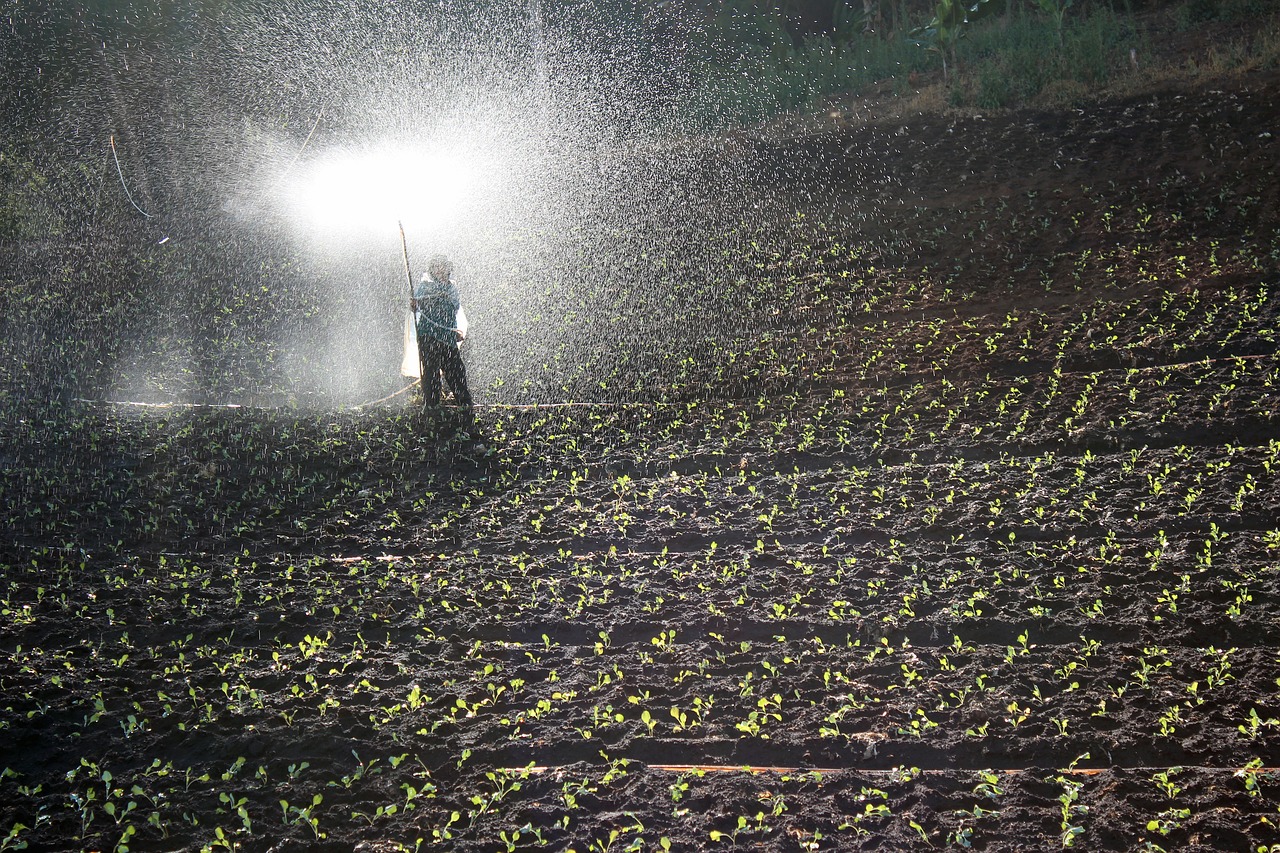 According to the Ministry of Agriculture in China, the prices of fertilisers and other agrochemicals are going to rise in 2018, pushing the agriculture production costs upwards as well. As an example, the ministry mentioned the price rise of urea by 34% year on year, while compound fertilisers witnessed increases by more than 17%.
At the end of 2017, China's agricultural means of production market entered the traditional slack season, while fertiliser prices kept climbing as prices of phosphate fertilisers, nitrogenous fertilisers and compound fertiliser rose up. Some industry insiders predict that fertiliser prices will remain an upward trend in 2018, according to market intelligence firm CCM.
The reasons for this development can be found in the rising production costs due to higher raw material prices, larger environmental protection pressure by the government, and the supply-side structural reform, which aims to reduce the number of manufacturers from the market.
Production costs for wheat, corn and rice are expected to rise 2%, 2.8% and 2.4% respectively on 2017, based on an estimated 20 percent jump in fertiliser prices.
It is worth noticing, that China's demand for fertilisers from the agricultural industry is expected to slide down due to the implementation of the zero-growth of fertiliser usage and a price cut of agricultural products. However, this decrease can be easily offset by increasing demand from other industries, preventing China's fertiliser prices from falling.
What's more, In late December, the National Development and Reform Commission of China published the Notice on Issues Concerning the Deepening of Market-oriented Rail Freight Price Reform. According to the announcement, electrification surcharges would be included in base transportation prices of 12 genres commodities, such as building minerals and steel wire products, and the maximum rail freight fees would be raised from 10% of base prices to 15% since January 1, 2018. Although fertiliser is not among the 12 genres mentioned above, its maximum rail freight price also rose to 15% of the base price.
China's fertiliser industry
China has developed into the world's largest manufacturer and consumer of fertilisers. After all, the middle kingdom uses more than a third of the world's fertilisers available, which is equivalent to the combined consumption of the USA and India. China is in heavy need for fertilisers to satisfy its growing demand for crops and other agricultural products.
According to market intelligence firm CCM, China uses 40% of its fertilisers on cereal crops, while another 33% is used for fruits and vegetables. The biggest challenge that the country faces is the feeding of its 1.4 billion population with only about 8% arable land. Hence, chemical fertilisers are developed and produced heavily to boost crop yields and scale up agricultural production. The excessive use of chemical fertilisers, however, is raising environmental and food safety concerns.
China's fertilizer industry is facing both serious problems and new development opportunities. serious oversupply, cutting excess capacity has been a consensus. Currently, domestic fertilizer capacity has reached 200 million MT. Along with the pressure from policies, reducing the use of fertilizer has become inevitable.
Gas shortage pressure
China's fertiliser raw material provider, urea and ammonia manufacturers, are facing a tough time at the moment, as the gas shortage in the country has forced many companies to halt their production, which are making losses as a result. The gas shortage is due to the preference of gas being used as heating material in China's winter rather than for industrial production.
The production limitation in winter for fertiliser related manufacturers is not a new issue, but this season the problem is bigger than usual and the limitation stricter, which leaves many companies in worries over their future. The price of urea and ammonia in China has climbed to four years high. The supply shortage of the raw materials is likely to further pull down fertiliser supplies and hence add pressure on the price.
Import tariff quotas
At the end of October, the Ministry of Commerce of the People's Republic of China (MOC) announced officially the import tariff quotas on fertiliser for the year 2018. According to the announcement, the total quantity of imported fertiliser quotas is 13.65 million tonnes, shared by 3.30 million tonnes of urea, 6.90 million tonnes of monoammonium phosphate (MAP) and 3.45 million tonnes of compound fertilisers.
The state-owned enterprises in China are the main consumers of fertilisers, accounting for the consumption of 2.97 million tonnes urea, 3.52 million tonnes MAP, and 1.76 million tonnes compound fertilisers.
The quota, under which the imported goods could enjoy favourable tariff for privately owned companies in China are 330,000 tonnes urea, 3.38 million tonnes MAP, and 1.69 million tonnes compound fertilisers.
About the article
The information for this article comes from CCM, China's leading market intelligence provider for the fields of agriculture, chemicals, food and feed.
Get insights in China's fertiliser market by subscribing to CCM's
monthly Newsletter
with information on company dynamics, market trends, policy changes, trade, and any other newsworthy story.
For more information, please contact
econtact@cnchemicals.com
or call directly on 86-20-37616606.