An explosion in a Chinese industry park is shortening the supply of pesticide intermediates, adding further pressure on the market, especially for triazole fungicides.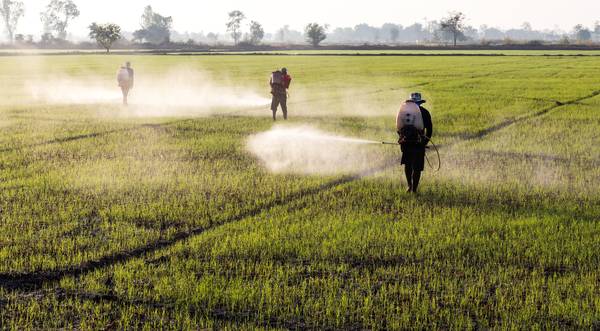 On December 9, an explosion occurs at Lianyungang Juxin Biotechnology Co., Ltd. in the Lianyungang Chemical Industry Park of Jiangsu Province. The accident has caused several casualties.




According to market intelligence firm CCM, this incident will have a significant impact on China's pesticide market, given the fact that Lianyungang Juxin is a well-established pesticide intermediates producer. In addition, other manufacturers in the Chemical Industry Park are likely to get influenced by the occurrence, too, leading to production limitations and supply shortage.




Lianyungang Juxin was established in May 2009, having a leading position in the production of pesticide intermediates such as m-dinitrobenzene, m-dichlorobenzene, m-hydroxybenzoic acid and phosphorus pentasulfide, according to CCM's research. The company is well known in China for its production capacity of 10,000 t/a m-dinitrobenzene and 3,000 t/a m-dichlorobenzene. Both products are regarded as one of the highest quality chemicals of this kind in China and sales are running smooth.




One of the pesticides segment, that will be affected significantly by the accident, is the triazole fungicide industry. Triazole fungicides are processed from m-dichlorobenzene, the intermediate which production is affected by the explosion and hence the supply will get tight soon.




In the first half of December, the price of triazole fungicides remained high as a result of high production costs when intermediates m-dichlorobenzene, triazole and bromine recorded high prices. In this context, the operating rate was low and stock remained low level. As the tight supply of intermediates continued, enterprises should pay close attention to the influence of this accident, making adjustments correctly.




Furthermore, the accident may also result in more frequent safety inspections nationwide, and an increasing number of pesticide enterprises are likely to be ordered production cut or suspension as more parks are covered. This year, the pesticide industry has already had much pressure from stricter environmental policies, and the explosion accident continued challenging supply side of the industry by adding pressure on production technologies and work safety concerns.

The strained situation for Chinese pesticides

China's pesticide manufacturers are facing increased pressure from governmental lead environmental inspections, which cause many producers to limit or halt production.




The market demand has been slow, but all upstream and downstream factories have adopted a wait-and-see approach. Until the inventories in the market are fully absorbed, the environmental cost and increased cost of raw materials will surely trigger a rise in prices, which will reflect on the cost.




Market prices of pesticides technical in China have increased in 2017, driven by the pressure of environmental inspections, growing raw material prices, and rising transportation costs in the country. Especially triazole fungicides have witnessed severe price hikes throughout the year.




According to CCM's research, the demand for fungicides is about to remain equal in 2018 to the current year. Hence, the supply shortage of intermediates is adding pressure on the downstream market and prices may increase further meeting the high demand.




About this article

The information of this article comes from CCM, China's leading market intelligence provider for the fields of agriculture, chemicals, and food & feed.




For a detailed analysis of China's pesticides market, please have a look at CCM's monthly fungicides newsletter. All reports, newsletters, and other research products are included in CCM's online database, making market intelligence easier and more convenient than ever before.