On December 11, 2017, Zhanchen Group signed an agreement with Puyang Industrial Park in Henan Province, China. According to market intelligence firm CCM, the company plans to have an investment of almost USD160 million. The sum will be used to build a 300,000 t/a solvent, water-borne coating production base in the aforementioned region, aiming to increase the overall annual coating market value of Zhanchen to more than USD520 million.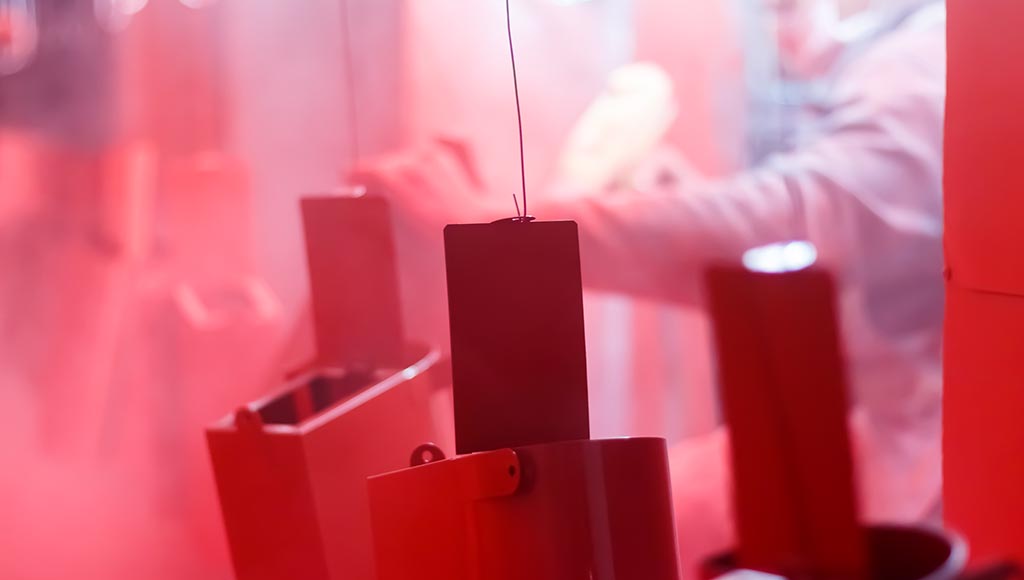 It is worth mentioning, that the Puyang production base will be the tenth production base of Zhanchen Group in total and will function at the same time as the headquarter of the company's business in North China.




The new Puyang production base is going to mainly focus on the production of advanced, environmentally friendly materials.




The company is very active in investments and capacity expanding currently. Besides the new production base in Puyang, Zhanchen Group is building two other production bases in Jiangsu Province and Zhuhai City, Guangdong Province. For this, it signed an investment agreement with Taixing Economic Development Zone in Jiangsu Province in late October this year. More than USD90 million is planned to be invested in the construction of a 150,000 t/a environmentally friendly coating production bases, which will produce furniture and decorating paints. According to CCM's researcher, the project is estimated to start in 2018.




Another production base in Zhuhai City is likely to be put into operation at the beginning of 2018. It is mainly engaged in the production of furniture wood coatings, architectural coatings and resin, with a combined capacity of 150,000 t/a and an investment of over USD40 million. This project aims to set a new record of the largest single unit coating factory in whole Asia.




On top of high-speed capacity expansion, attention should also be paid to Zhanchen Group's asset restructuring. This is supposed to be finished in early 2018 and, then, the company will launch the initial public offering and relocate its headquarter to Zhuhai City. CCM believes Zhanchen Group's business will be significantly boosted through these approaches. Once listed on the stock exchange, Zhanchen Group will have higher potential to grow into a new leading enterprise in China's coating industry.




Earlier this year, a strategic cooperation agreement was signed by four coating giants from Germany and China. The four strategic allies are each industrial leader in their specific field. Germany based allnex is the global top manufacturer of industrial coating resins, Zhanchen Group and Baiyulan respectively engage in coating production and furniture manufacturing. Homag China is the leader in machines for wood processing and coating spray.




According to market insiders, the agreement will set a breakthrough for coming developments in high gloss WB UV technology application in the furniture manufacturing industry. The alliance's mission is to accelerate the development of green coatings in China, according to executives of the companies.




After all, the domestic market share of water-based coatings and paints still falls behind the global market share. Zhanchen Group representatives have announced the company is committed to the promotion of eco-friendly products in China.




China's Coatings market

Coating is the largest consumption field of titanium dioxide in China. From 2013 to 2016, China's total coating output increased from 15.28 million tonnes to 19.00 million tonnes at a CAGR of 7.53%. Titanium dioxide is used in three major categories of coating: architectural coating, industrial coating and speciality coating. Usually, the rutile titanium dioxide is widely applied in architectural coating and industrial coating.




The coating industry is closely related to the real estate sector, so the change of TiO2 demand could be told by some real estate terminal data. The period from January to August 2016 had seen a YoY 25.5% increase in the sale areas of China's real estate. Driven by the property industry, a YoY 6.92% growth of coating production was witnessed in January to July 2016, with the output reaching 10.07 million tonnes in China.

About the company

Zhejiang Zhancheng Group Co. Ltd. provides engineering construction services. The Company designs, contracts, and constructs buildings including hospitals, schools, office buildings, and hospitals.




Established in 1994, Zhanchen, as one leader of paints and coatings in China, has its headquarter building in Shenzhen and 8 manufacturing bases are located each in Shenzhen, Beijing, Shanghai, Qingdao, Chengdu, Fuzhou, Dongguan and Zhuhai. Moreover, Zhanchen Group is now expanding the business of paints and coating to overseas market, which is demonstrated by the foundation of an overseas business division in 2016.




About CCM

CCM is China's leading market intelligence provider for the fields of agriculture, chemicals, and food & feed.




If this information is useful to you, why not check CCM's monthly TiO2 Newsletter to get all premium information on China's market trend, including price, company, policy, and much more.