Chinese Tianqi Lithium is profiting from the surging demand for lithium chemicals mostly used in the high-tech industry and alternative energy sector, including alternative energy vehicles (AEV). The executive board is furthermore predicting a continuous development of the AEV industry and is preparing for the demand with several new investments in different lithium chemicals segments.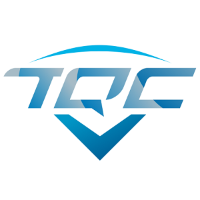 In addition, Tianqi Lithium is also investing in a new research institute, dedicated to transforming from a simple mining and processing company to a technology and innovation-driven one.
Investment in Lithium Carbonate
China's leading lithium mining company has revealed in early December to invest in a new lithium carbonate production project. The planned factory will be able to process 20,000 tonnes of lithium carbonate each year, strengthening the worldwide market position in lithium products.
According to the announcement, the project would use lithium concentrate as raw materials, provided mainly by the wholly-owned subsidiary Sichuan Tianqi Sichuan Tianqi or by Talison Lithium in case the supply of the first company is not sufficient.
Tianqi Lithium owns the mining right of the spodumene ore in Sichuan province whose ore reserve reaches almost 20 million tons, accounting for more than 250 thousand tons of lithium oxide with the average grade of 1.3%. Additionally, the company owns the spodumene mine with the highest grade and largest reserve in the world, located in Greenbushes in West Australia. Hence, Talison Lithium can produce about 5 million tons of Lithium carbonate with its current reserve of spodumene ore.
Investment in Lithium hydroxide
What's more, China's largest Lithium mining company has also recently announced to double the production of its lithium hydroxide products by an investment of about USD300 million into its plant in Kwinana, Australia.
The construction of Kwinana's plant, worth USD400 million, began in October 2016. The announced expansion will double the plant's production of battery-grade lithium hydroxide to 48,000 tonnes a year. The investments are part of a development boom aimed at capturing demand for lithium from the electric vehicle and power storage industries.
After all, Tianqi owns 51% of the world's largest hard rock lithium mine, Greenbushes, and is building a USD400 million plant in Kwinana to convert the spodumene mined at Greenbushes into a battery-grade lithium chemical.
According to chairman Jiang Weiping, the demand for lithium-ion batteries will continue rising for the next years, driven by an energy revolution that takes place. As a result, the company leadership predicts, that more high-quality supply will arrive the market in the near future, which is inevitably pushing smaller and lower-quality lithium suppliers out of the market.
However, market intelligence firm CCM contends that in the short time, the growth pace of the new energy vehicle market may not reach the expectation due to the decrease of the subsidies in downstream industries, thus capacity expanded may increase the storage pressure of Li-ion batteries.
Investment in H3LiO2
Furthermore, Tianqi Lithium announced a plan to invest USD250 million of its self-owned funds in the 2nd-phase 24,000 t/a battery-grade lithium hydroxide monohydrate (H3LiO2) project. The project is expected to be completed and put into trial operation at the end of 2019.
Reportedly, lithium concentrate needed for the project is produced by its controlling subsidiary Talison Lithium. With the largest spodumene reserves and best spodumene quality worldwide, Talison is about to start the 2nd independent and specialized large-scale chemical-grade lithium concentrate production project. Upon completion, the project will increase Talison's lithium concentrate capacity to 1.34 million t/a equal to 180,000 t/a of lithium carbonate capacity, thus able to provide adequate supply for Tianqi Lithium's 2nd-phase H3LiO2 project.
About the company
Tianqi Lithium is headquartered in Chengdu, China, where it has a leading position in the global lithium minerals as well as lithium chemicals markets.
The enterprise is a leading global supplier of lithium products, with major businesses including lithium resource development and exploitation, downstream production processing and trade. It has established global presences in China, Hong Kong, Australia and Chile, supplying customers across Europe, Asia, the Americas and South-East Asia.
In the first months of 2017, Tianqi Lithium has shown a net profit surge of almost 50% compared to same period in previous year. This result lifts the company to the second rank of best performing lithium-ion battery enterprises just behind BYD.
As for the performance in 2016, the company stated a sales increase by more than 100% and a net profit boost of over 500% in its financial report.
About CCM
CCM is China's leading market intelligence provider for the fields of agriculture, chemicals, and food & feed.
If the information in the article is useful for you, why not have a look at CCM's monthly Lithium Newsletter, which contents all newsworthy stories of China's lithium market including market trends, company dynamics, policy changes, import and export data, and much more.
If you are looking for a company analysis, like for Tianqi Lithium, CCM provides an Online Platform containing a company research database, revealing all important information about thousands of Chinese companies with information on production, exports, imports, financial status, suppliers, customers, contact, and many more. You can have a free trial on the platform here.