Ford China and Anhui Zotye have announced the investment sum for the newly established joint venture to build AEVs and offer mobility services in China, However, despite being the largest AEV market worldwide, the Chinese government is investigating overcapacity problems.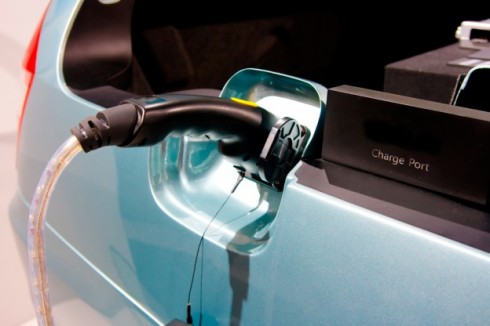 After signing a Memorandum of Understanding between Ford China and Anhui Zotye, the two companies have announced the investment sum they are going to spend for their 50-50 joint venture. The enterprises will invest USD756 million in the new joint venture.
The new joint venture will run under the name Zotye Ford Automobile and sell cars under an own new created Chinese brand in the largest car and alternative energy vehicle market in the world. The joint company was invested with USD754.15 million in total with the registered capital of USD256.41 million.
In order to run the business smoothly, Zotye Ford also plans to build a new manufacturing plant in Zhejiang Province. A new dedicated sales and service network also will be established to offer China's city population affordable and green mobility services in the highly polluted big Cities. It would build a factory of battery electric passenger cars in Zhejiang province and apply to the approving authority for construction of a 100,000 battery electric passenger cars per year project.
The new JV builds upon Ford's ambitious China electrification strategy. Ford announced earlier this year that at least 70 percent of Ford-branded vehicles sold in the country will offer electrified powertrain options by 2025.
Sales of hybrid and pure electric vehicles in China have grown by 50% over the last year, and the fact that other manufacturers like Mercedes-Benz, General Motors and Volkswagen have already partnered with Chinese manufacturers to produce EVs in China is a clear indication of the EV boom that the Chinese auto industry is likely to witness in coming years.
Anhui Zoyte is one of the leading enterprises for electric small vehicles in China, witnessing a growth of 56% year-on-year in July 2017. The company is privately owned, with the headquarter located in the economic strong coastal region south of Shanghai in China.
Anhui Zotye stated that they set up the joint company to improve competitiveness and sustainable development capacity and would strive to seek no less than 10% share in the market of battery electric passenger cars, rendering it one of the economic and cost-effective business platforms in the market of battery electric passenger cars.
CCM contended that this cooperation between Anhui Zotye and Ford Motor was promoted by the settlement period of 2020 new energy double integration policy. It is reported that Ford Motor has produced some hybrid vehicles but still developed slowly in the layout of battery electric vehicles. Restricted by the double integration policy, Ford Motor had to make moves in AEV market to gain the initiatives. Besides, Anhui Zotye was experienced in producing battery electric products and adept at marketing, which makes it an ideal partner for Ford Motor.
Domestic AEV manufacturers show weak performance
At the end of September, many domestic AEV producers published their earnings preannouncements for the first third quarter of 2017.
Most companies suffered reduced net profits or even net losses in the past 9 months, due to a 20% reduction in subsidies for alternative energy passenger vehicle producers and a 40% cut in subsidies for alternative energy bus producers.
Danger of AEV overcapacity
Currently, the Ministry of Commerce in China is investigating whether there is overcapacity of AEV in China. Several manufacturers in China were already punished by the government, as they wanted to join the AEV field without having the qualification of research, production and manufacturing of AEVs.
Apart from newly established cooperation and joint ventures in China's AEV market, new capitals keep entering this field as well. According to official statistics, from 2015 to H1 2017, over 200 AEV production bases have been located in China with a total investment of USD150.39 billion and the projected AEVs reaching over 20 million. As of Q3, 2017, there are over 50 investment projects in AEV in total, with investment reaching USD34.59 billion and projected capacity of over 2 million.
As a result of the gigantic investment in this market by both, domestic and international players, the government has become very cautious about the danger of overcapacities. Before, the National Development and Reform Commission had stopped approving corporations of producing AEVs due to the concern among the industry that the regulation and admittance criterion of AEV makers is loose. At present, the government is trying to raise standards for producing AEVs to wipe out waste.
About CCM
CCM is China's leading market intelligence provider covering agriculture, Chemicals, Food and Feed, and Energy. For more information on China's AEV and Li-Ion market, you can check our Newsletters and Industrial Reports for premium insights.