In the beginning of November, China's titanium dioxide (TiO2) giant Lomon Billions announced that its TiO2 factories, along with other production lines, need to be stopped for maintenance. The measurements will take place in the months of November and December in order to enhance the efficiency and stability of the company's business. According to the announcement, the TiO2 production, specifically, will be stopped for a period of 10 days in the middle of December.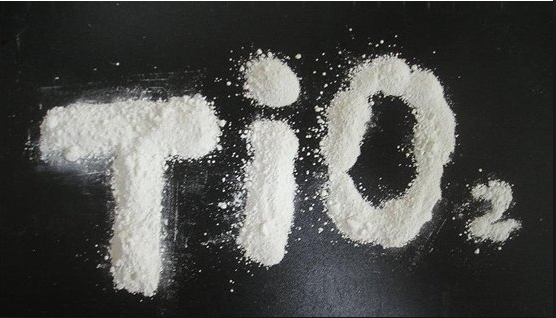 According to market intelligence firm CCM, Lomon Billions' production halt is mainly due to an announcement of the government of Jiaozuo City, the location of the affected factories, to further strengthen environmental and atmospheric pollution prevention measurements.
Previous to this, another production base in Jiaozuo City had planned to reduce production by 30% from November 15, 2017, to March 15, 2018. The production suspension in Jiaozuo City and Deyang City are predicted to decrease Lomon Billions' TiO2 output by more than 35,000 tonnes combined. As a result of this actions, the company added to the announcement to possibly reprice its products on the basis of changing domestic supply and demand.
Penalty for environmental damage
In September this year, Lomon Titanium, a subsidy of the enterprise group, was fined with a penalty of USD0.20 million for an excessive discharge of water contamination. So far, Lomon Billions has required its subsidiary to launch internal rectification and decided to sternly punish responsible persons.
In the context of the penalty, voices got louder that the management of Lomon Billions over its subsidiary is not effective enough. Lomon Billions's officials counter the blames with the statement, that the two companies just recently merged and more time is needed to achieve a better integration into the new Lomon Billions Group. Notably, the production capacity of the subsidiary Lomon Titanium is even bigger than of the parent company Lomon Billions.

On the other hand, Lomon Titanium attached less important to environmental preservation than Lomon Billion because it had not listed yet. The company promised more stringent management and supervision, as well as larger investment into environmental protection equipment to counter such misbehaviour in the future.
About the business of Lomon Billion
On October 14, Lomon Billions published its financial performance forecast of Q1 to Q3 in 2017, predicting a net profit of around USD300 million. The reasons for the improvement can be found in surging TiO2 prices, financial statement combination with Sichuan Lomon Titanium, and strengthened business management.
The company published the last price hike announcement in October where it raised its quoted price for sulphate process TiO2 by USD75.20/t due to recent increases in raw material prices. This move was followed by a number of TiO2 companies.
As a matter of fact, rising raw material prices are boosting TiO2 prices in China these months. For example, the price of ilmenite is averaging USD218/t, which is higher than its previous level. On top of that, TiO2 manufacturers have also suffered due to soaring natural gas costs. As environmental protection inspections have become increasingly severe, domestic TiO2 companies have been required to replace coal-fired boilers with gas ones. Given this, demand for natural gas has increased considerably in 2017, and domestic prices have surged since September.
According to market intelligence firm CCM, Lomon Billions now has a sulphate-process TiO2 capacity of 200,000 t/a and a chloride-process TiO2 capacity of 60,000 t/a. In addition, the new 200,000 t/a chloride-process TiO2 project has started construction, which is estimated to be completed in 2018. The operating rate of its chloride-process TiO2 production lines remains stable, while that of sulphate-process ones has declined to approximately 60%.
Every announcement in production and price changes of Lomon Billions is very important for the Chinese and international TiO2 markets, given the fact that the company is taking a large share of China's TiO2 export volume, with Sichuan Lomon accounting for almost 14% of the total share alone, while Henan Billions has an export share of around 12%. Hence, together these two parts of the enterprise Lomon Billion are accounting for around one-quarter of China's total exports of TiO2. Another notable exporter with a share of more than 11% is Wuxi Haopu Titanium.
About CCM
CCM is the leading market intelligence provider for China's agriculture, chemicals, food & ingredients and life science markets.
Do you want to find out more about the TiO2 market in China? Try our Newsletters and Industrial Reports or join our professional online platform today and get insights in Reports, Newsletter, and Market Data at one place.
For more trade information on TiO2, including Import and Export analysis as well as Manufacturer to Buyer Tracking, contact our experts in trade analysis to get your answers today.