In the past decades, China's seeds industry has been growing at a very fast pace and is likely to continue so in the future. After all, this industry will face new development opportunities but still overcoming challenges.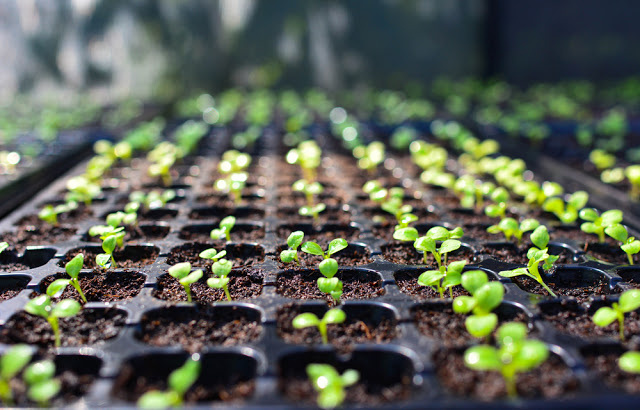 The middle kingdom is currently the second largest seed market in the world, right after the USA. The annual planting amount of seeds is accounted by 12.5 million tonnes, granting a market value of USD17.2 billion. China has achieved great success in the promotion of reform and innovation in the seed industry.
China is massively investing in the agricultural and
agrochemical
industry with mergers and acquisitions of foreign enterprises. These are crucial for the government to ensure the sufficient supply of
food
, especially meat products, for a growing middle class with a higher demand on nutrition.
To upgrade protection of new seed species, green channels for variety certification were opened for companies featuring an integration of R&D, production and sale. More profits were given to scientific institutes and staffs to encourage cooperation with seed companies and promote the transformation of R&D results. In addition, integrated seed producers were exempt from income tax and, even better, enjoy development funds, which were introduced to the seed industry to accelerate the merger, reorganisation and growth of producers.
The country is furthermore investing more in the scientific research of seeds to improve the domestic crop yields and become more independent in agricultural production.
Currently, of the 350 main agricultural products available in China's market, about 33% have been originally imported from overseas countries. The share of seeds in China is highly dependable on the kind of seeds. For example, seeds for carrots or spinach are mostly covered by foreign suppliers, while rice and wheat seeds can be covered by domestic production. After all, the country is self-sufficient in rice, corn, wheat, cotton, and soybean seeds, and produces 80 percent of the vegetable and fruit seeds which is demanded
Overcoming challenges
For a long period, many small-sized companies existed in China's seed market, causing a lot of problems in efficiency, investment and organisation. In order to facilitate the modernisation of China's seed industry, the government stated clearly the dominant position of enterprises in a document issued in 2011. The Ministry of Agriculture of the Peoples' Republic of China (MOA) and relevant departments have taken many actions to optimise current legal system and consolidate the companies' position. In this context, great changes were seen in the seed industry.
One of the largest changes is concerning the industrial concentration. The high number of seed companies in China dropped massively in the last 6 years from almost 9,000 ones to about 4,300. The market concentration was increased as a result, leading to a market share of more than one-third by the 50 largest producers.
Secondly, in recent years, a majority of seed enterprises in China have increased their investment into R&D, Statistics show that the R&D investment of China's top 50 seed producers hit USD207.54 million, accounting for 7.4% of the total sales.
The market value of domestic seed industry keeps growing. In 2016, the market value reached USD18.49 billion, up by 18.50% since 2012. The value of major crops increased by 13.80% and that of other crops rose by 24.90%. Non-major crops showed faster growth rates.
China's seed companies are mainly engaged in the sale of major crops' seeds. Of all 4,316 seed enterprises, 3,390 of them sell self-developed seeds, with 84% of them selling seeds of major crops. Also, 88% of 90 seed producers which feature an integration of R&D, production and sale, mainly focus on the business of major crop seeds. On the other hand, China imported USD0.30 billion seeds in 2016, 61% of which were vegetable seeds.
The key producers of seeds in China are Shandong Denghai Seeds, Yuan Longping, Gansu Dunhuang Seed, and Winall Hi-Tech Seed. They are all involved in the production of either corn or rice seed.
About CCM
CCM is the leading market intelligence provider for China's agriculture, chemicals, food & ingredients and life science markets.
Do you want to find out more about the pesticides market in China? Try our
Newsletters
and
Industrial Reports
or join our
professional online
platform today and get insights in Reports, Newsletter, and Market Data at one place.
For more trade information of pesticides, including Import and Export analysis as well as Manufacturer to Buyer Tracking, contact our experts in trade analysis to get your answers today.