Vietnam has to cut sugar tariffs as part of the AFTA agreement. This opens great opportunities for nearby exporting countries like Thailand but is adding huge pressure on the already suffering domestic sugar industry.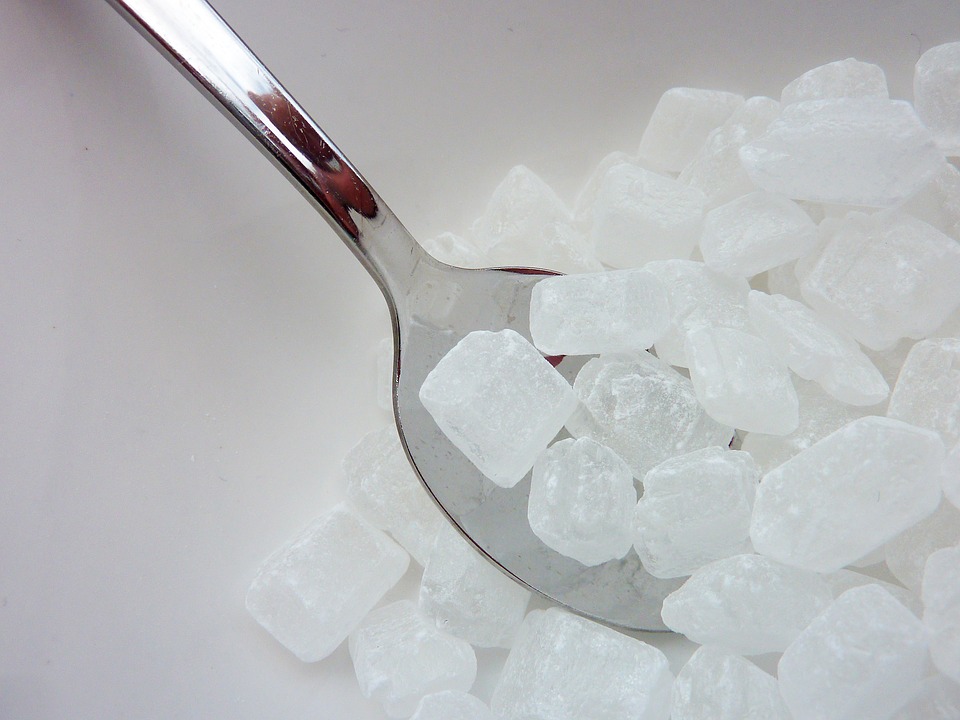 At the end of August 2017, the Vietnamese government announced it would eliminate quotas and tariffs for sugar imported from other ASEAN countries from 2018, according to the ASEAN Trade in Goods Agreement (ATIGA).
The ATIGA is part of the efforts in the ASEAN Free Trade Area (AFTA) to remove tariffs and aim to establish a single market for the Asian countries. It was created in 2009 by the ASEAN members. According to the Agreement, the countries Cambodia, Laos, Myanmar and Vietnam should eliminate about 90% of tariff lines in 2015 and 97% in 2018. Furthermore, some sensitive agricultural commodities such as raw sugar, white sugar, rice, chicken meat, pork and supplementary food, canned meat, egg, some fruits…are allowed to remain tariff rate of 5% after 2018.
As a result, under AFTA, Vietnam will have to open its sugar market to the other ASEAN countries. This means that imports from ASEAN will be taxed 5 percent instead of 80-100 percent like now.
Vietnams sugar market to change
Currently, Vietnam is conducting a sugar tariff-rate import quotas system, aiming to protect its local sugar industry, which is facing a hard time at the moment. The sugar import tariff for all other ASEAN countries is 5%. For other countries outside the ASEAN region, the import tariff on in-quota raw sugar is 25% and that on in-quota refined sugar is 40%, according to market intelligence firm CCM. However, the import tariff on out-of-quota raw sugar and refined sugar is 80% and 85% respectively.
As a result of the cancellation of the system in 2018, a great amount of sugar may be imported from Thailand and other ASEAN nations into Vietnam, which is likely to put a lot more pressure on the already suffering domestic sugar enterprises.
At present, Thailand is the largest sugar producer among all ASEAN countries, annually producing 11 million tonnes of sugar. By 2020, its sugar production will be likely to reach 20 million tonnes. The other ASEAN nations are Indonesia, Vietnam, Malaysia, Philippines, Singapore, Myanmar, Cambodia, Laos, and Brunei. Those countries are having a share of about 10% in the global sugar production.
Looking at the global major players, Brazil is leading the list, followed by India and China, with Thailand inheriting the fourth rank is global sugar production, but second in export volume. After three years of declining sugar production worldwide, the output has finally witnessed a growth in the sugar extracting season of 2016/17 again.
It is worth noticing regarding the more beneficial import conditions for sugar in Vietnam, that under the commitment made with the World Trade Organisation, Vietnam has to import a fixed quota of sugar from other countries every year. The quota even increases 5% points annually.
Hard time for Vietnamese producers
The Vietnam Sugarcane and Sugar Association stated, that the output of sugar in the extracting season 2015-2016 went down by 13%. However, it is notable that the downtrend still met the demand in the country, since imports have covered up the gap. According to Vietnam Sugar and Sugarcane Association, sugarcane cultivation decreased to 219 hectares during the 2016-2017 season, the lowest since 2010.
On the other hand, sugar prices in Vietnam have increased strongly against those in early April and are currently at the highest levels so far.
The country is also witnessing a huge amount of sugar stockpiles recently, namely 700,000 tonnes in 2017. The main reason can be found in the huge amount of sugar that is smuggled from Thailand, the second largest sugar exporter in the world, to Vietnam.
The biggest consumer of sugar produced in Vietnam is China. However, the country is also changing their attention in recent years from Vietnam to Thailand. Thai sugar price is comparatively lower than the Vietnamese counterpart, which is threatening the domestic manufacturers. In Vietnam, the sugarcane material price is USD45-50 per ton, while it is USD30 per ton in Thailand. Vietnam's sugar is less competitive than other countries if noting that sugarcane accounts for 75-80 percent of the sugar production cost.
In 2018, when several tariff quotas will be lifted in accordance with the trade agreements, industry experts suggested improving technology to increase productivity and lowering sugar prices to compete with imported products.
Thailand is dominating ASEAN sugar
As Vietnam is competing with Thailand about the sugar market, industry insiders see the problem in the price and quality of Vietnamese sugarcane, rather than in the production technology. The cheaper price of Thai sugarcane is due to the subsidies the farmers get in order to develop high-quality sugarcane in their fields.
In late Jan. 2017, the Thailand Cane Sugar Industry Association announced that the sugar output in 2016/17 would decrease by 3.1% year on year to 9.30-9.40 million tonnes since some farmers changed to grow other crops due to the droughts.
Thailand is the 2nd largest sugar exporting country in the world. Impacted by El Niño phenomena, it suffered a drought last year which is the most severe in the past 20 years. Its sugar export this year will also fall to around 6.80 million tonnes, vs. 7.10 million tonnes in 2015/16.
About CCM
CCM is the leading market intelligence provider for China's agriculture, chemicals, food & ingredients and life science markets.
Do you want to find out more about the sweeteners market in Asia? Try our
Newsletters
and
Industrial Reports
or join our professional
online platform
today and get insights in Reports, Newsletter, and Market Data at one place.
For more trade information of sweeteners, including Import and Export analysis as well as Manufacturer to Buyer Tracking, contact our experts in trade analysis to get your answers today.