China has announced to prohibit the use and sale of paraquat entirely by September 2020. China's paraquat industry is relying mainly on exports, but as more and more countries are restricting imports on paraquat and ban the poisonous herbicide, the industry is facing a challenges future.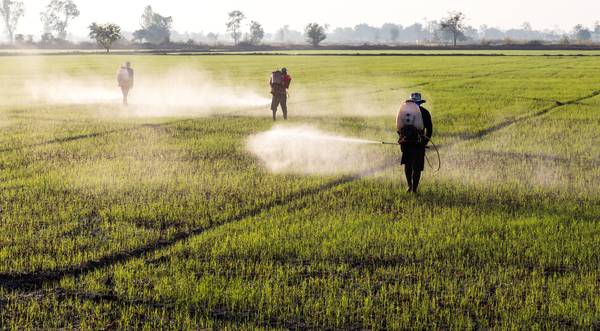 Source: Shutterstock
After the announcement to ban paraquat AS in 2012 and the actual implementation on July 1, 2016, China government has now revealed to prohibit the use and sales of any paraquat formulation in China by September 2020. As a result, export will be the only remaining option for Chinese paraquat manufacturers to sell their products.
According to market intelligence firm CCM, China is the largest paraquat producer worldwide, with a capacity and output that share about 80% of the world's total. Besides, it is also the largest paraquat supplier and exporter based on advantages in technologies, environmental production, costs and equipment.
During the past two years, many paraquat producers made timely adjustment of sales strategy and production layout to further expand sales of paraquat TK/AS in overseas markets.
Nevertheless, China's export business of paraquat also sees many challenges. For example, many countries have taken measures to ban or limit the use of paraquat. Furthermore, some countries even imposed restrictions on imports and exports of paraquat.
China's paraquat now mainly relies on export, the slack demand from export market keeps stopping the domestic paraquat price to rise. In the first quarter of 2017, China has exported more than 20,000 tonnes of paraquat.
After suffering from long-term depression, Chinese paraquat market finally recovered recently. Price increases of anywhere between five and 30 per cent are also expected across the board as Chinese environmental authorities enforce tougher environmental policies on pesticide manufacturers. China price of Paraquat 42% TK has been USD2,978 per tonne in July 2017, according to CCM.
In early 2017, China's pesticide industry continued the uptrend. As Q1 had passed, most pesticide companies released their Q1 financial report, and all showed that pesticide sales increased substantially over the same period last year.
Industry experts predict that paraquat price will keep high in the short term. Firstly, the situation of tight supply is unlikely to relieve, and therefore, some suppliers are unwilling to sell their products; this leads to a further supply shortage. Secondly, high demand keeps pushing up the price, so producers have sufficient orders and they do not worry about selling.
More Information in the reports:
Herbicide Market in China of Q1 2017
Market Research on Paraquat in China in 2017
Earlier in 2017, also China's neighbour Vietnam has announced to ban paraquat as well as 2,4-D from the market. According to a study by the Plan Protection Department, paraquat is related to several hundred cases of human poisoning. Taiwan is another region announced to ban the herbicide. The ban will come to effect on February 2019. The announcements of both governments are likely to affect China's paraquat exports since Taiwan and Vietnam are both one of the leading export destinations for China's paraquat. In the first four months of 2017, Vietnam was the third largest importer of Chinese paraquat, while Taiwan was on the seventh rank.
By now, more than 32 countries worldwide have already banned the use and sales of paraquat in their markets, due to the high danger of poisonous. One of the leading regions that have opposed the use of paraquat is Europe. The USA, on the other hand, is facing an increased use of paraquat in the country.
Prospects for paraquat formulations in the Chinese market are not optimistic. As of May 2017, there was only one valid registration for paraquat non-AS formulations in China which will be expired in Sept. 2018. The solicit opinions manuscript issued by the MOA on May 9, 2016, had primarily affected the activity of paraquat non-AS formulations' promotion in the domestic market and technological development, marking the end of the era of paraquat in the local market after Sept. 2020.
About CCM
CCM is the leading market intelligence provider for China's agriculture, chemicals, food & ingredients and life science markets.
Do you want to find out more about the herbicides market in China?
Have a look at CCM's newly publishes reports:
Market Research on Paraquat in China in 2017
Herbicides Market in China of Q1, 2017