The demand for infant formula in China, especially high quality one, is on a seamless growth. As a growing middle class is demanding more health care products, manufacturers, domestic and abroad, are enjoying boosts in their sales, even overseas companies are still facing challenges in China's market.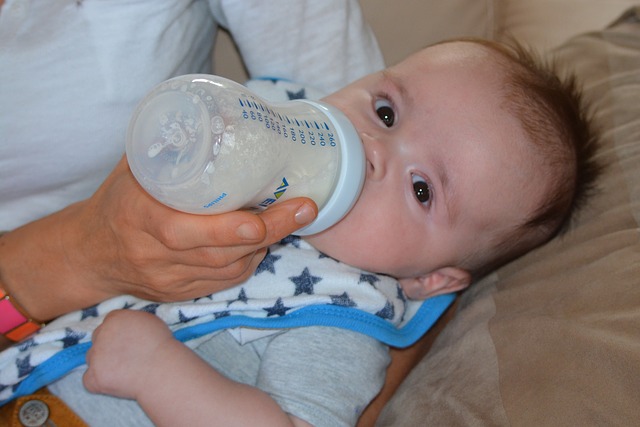 Source: Pixabay
China's market is becoming one of the main focus for many infant formula producers worldwide. The odds are standing beneficial for a huge growth in the next years. The abandoned one-child policy of the government, a growing urbanisation, the focus on e-commerce and the busier lifestyle of China's young mothers have created a huge market for infant formula producers, international and domestic. Some experts believe the market can reach up to 133 billion Yuan till 2020.
The booming infant formula market in China is especially beneficial for domestic manufacturers, which are slowly earning the trust of Chinese consumers in domestic products. In the case of health care products and infant formula, foreign brands have always been the first address to go for Chinese consumers, as low quality and scandals had set back the demand for Chinese commodities of this kind.
However, according to market intelligence firm CCM, China's manufacturers are facing boosting sales nowadays, especially in the premium infant formula section.
Some examples of successful companies in China are Feihe Dairy, Junlebao, and Sanyuan. These companies reported sales increases of premium infant formula products up to 191%, 237%, and 260% respectively in the first quarter of 2017, compared to last year.
Foreign global players see the same trends in their sales in China. New Zealand-based company A2 milk for example, has recently adjusted its sales expectations in China, based on the huge success of its platinum infant formula. Were the expectation for the first half of 2017 lower than done before, the company now announces that they expect an even larger sales volume in H1 2017. The main sales channel, according to the company, is hereby found in e-commerce, which represents the most convenient way for young parents in China to ensure a healthy nutrition for their babies, even their life is getting busier due to work.
However, especially foreign manufacturers are still facing challenges in China's market, which benefits domestic manufacturers. First of all, the uncertainty in China's new regulations has let global players like Murray Goulbourn be very cautious about the business and hold expansion plans until more security is shown. Changing landscapes of markets in China have been a challenge for many foreign companies in previous years.
Danone has revealed decreased sales volume of infant formula in China, too, based on the switching from wholesalers' distribution to a direct selling model.
Arla is investing about 12 million euros in a high-quality infant formula producing plant, to meet the growing demand worldwide and especially the one in China, which is Arla's strongest market.
The main driver for high demand of premium infant formula in China is the growing income in its population. According to the National Bureau of Statistics, the average annual per capita disposal income in 2016 increased by 8.4%. Hereby, the income for rural households increased even more than the one of urban households. Especially 3 and 4 tier cities in China are getting surging attention by many companies, as the markets in 1 and 2 tier cities are slowly getting saturated.
In combination with the growing income and China's one-child policy resulted in a situation, which boosts demand for high-quality infant formula even more. Most of the today young mothers are the only child of their parents, which allows paying more attention to premium products for children regardless the price.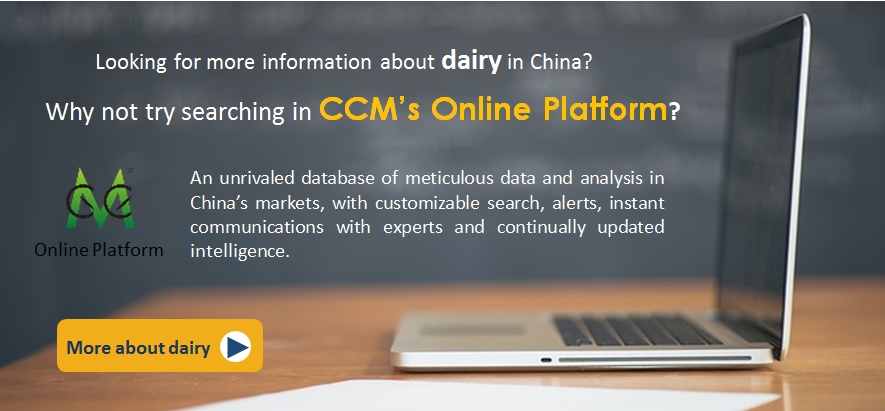 In addition to the improvement in the economy, the Provisions for formula registration released by the China Food and Drug Administration in June 2016 also drove up sales of premium infant formula in Q1 2017.
These limit manufacturers to no more than 3 formulations. Because it is difficult to register 3 formulations in a single application, many manufacturers have been registering formulations in batches, leading with premium infant formula, their most important products. These, in turn, are the priorities for distributors, who are more willing to purchase these than products whose registration approval is unclear, creating another clear market driver.
As a small notice, China's demand for high quality and trusted health care products like infant formula has even created a new job opportunity for many Chinese students abroad. These students improve their financial situation by buying cheap but trustworthy products in the countries they are studying, like Australia, and send them back to China for a small commission. The practice of the so-called Daigou is disputed because authorities are not sure if taxes are paid properly. Nevertheless, this new business model shows the potential in China's middle-class market for products like infant formula.
The first companies have already discovered this potential and even work directly with the Daigou together, in order to promote their products and rely on the endorsement.
China is a sizeable market for infant formula, driven by product innovation and a preference towards imported premium products. Food safety remains a key motivator for Chinese consumers, especially when it comes to children.
About CCM
CCM is the leading market intelligence provider for China's agriculture, chemicals, food & ingredients and life science markets.
Do you want to find out more about the dairy market in China? Try our Newsletters and Industrial Reports or join our professional online platform today and get insights in Reports, Newsletter, and Market Data at one place.
For more trade information of dairy, including Import and Export analysis as well as Manufacturer to Buyer Tracking, contact our experts in trade analysis to get your answers today.